4 Tips To Get Your Home Ready For Spring
You don't need to wait until spring is here to get your home in shape for the coming warmer months. The power washing experts at Poseidon Power Wash give 4 great tips on how to get your home ready for spring before the warmer months get here!
1. Commit To Spring Cleaning Every Room
One of the best ways to get your home ready for spring is to engage in a little spring cleaning. No matter how you feel about cleaning, you have to admit that having a clean home in the new season is the best way to get in the spring mood.
Start out with the simple tasks, something like vacuuming each room, sweeping your tile, and mopping your wood floors. Starting small can get you into the cleaning mood, where you start to notice how your smaller cleaning projects contribute to better moods and a nicer house. Once you've gotten your smaller tasks out of the way, you can move on to bigger cleaning projects like shampooing your carpets and cleaning your upholstery. Spring cleaning is a great way to keep the inside of your house in great shape and update your home's look.
2. Clean Up Your Outdoor Furniture
Another great way to get your home ready for spring is to clean up your outdoor furniture. Your outdoors furniture will soon become an important part of your outdoor living space. Making sure your furniture is clean and clear early on encourages the use of your outdoor spaces and helps you know if any repairs or replacements are necessary. Chairs, tables, and other outdoor furniture can be sprayed down with the outdoor water hose to get rid of built up dirt. Make sure to wipe away all spider webs and other debris to keep your outdoor furniture in great shape.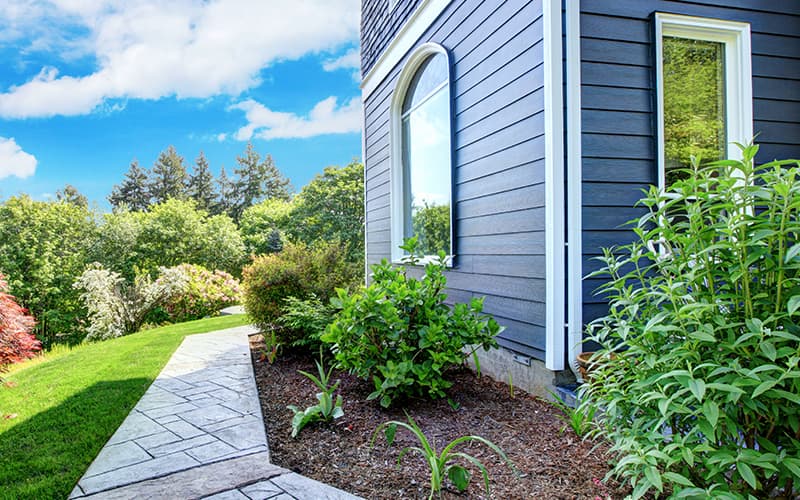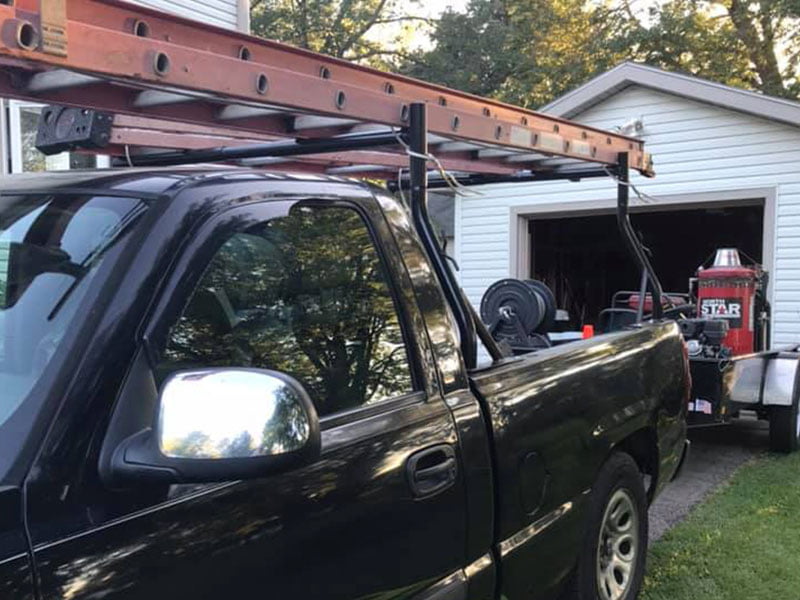 3. Engage In Professional House Washing
Perhaps the best way to get your home ready for the spring months is to engage in a professional house washing with a professional power washing contractor. A house washing will clean away built up dirt and grime that clings to the surface of your home.
The power washing professionals at Poseidon Power Wash utilize soft washing techniques to break down the mold, mildew, and bacteria that finds a home on your house's surface. Our soft washing keeps your home's surface protected throughout the cleaning process.
To set up an appointment for your spring house washing with Poseidon Power Wash, call the power washing experts at 608-220-8763 or complete our online request form.
4. Check Vents And Change Filters
Lastly, to ensure your home is ready for spring, it's a great idea to check your vents and change any filters you have in your home. To keep the air in your home in the best shape, you should change the HVAC filter and the filter in your kitchen's hood. This will help keep the air in your home clean throughout the spring season and help to cut back on allergens.
Checking your vents is also a great way to make sure your home is ready for spring. As the snow melts away from your foundations, you should check for missing or damaged screens and signs of animals or insects getting into your home.
No matter what, you want to make sure you engage in proper spring cleaning for your home to ensure your home is in the best shape possible for the coming warmer months.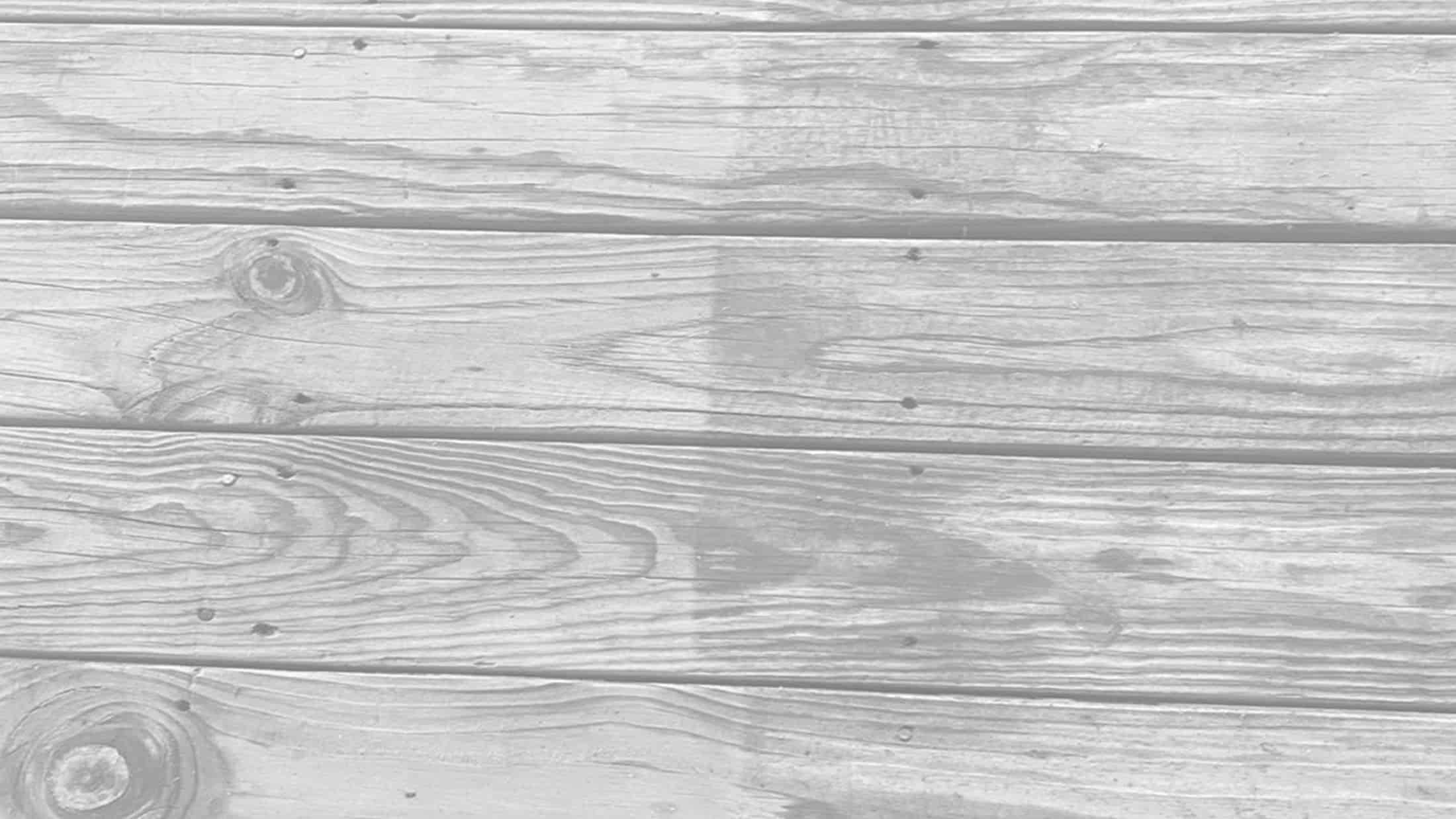 Why Choose Poseidon Power Wash
Steve did an excellent job on our house!!! Can't recommend enough!!!
Steve delivered as promised! Hired him to power wash our siding as well as our roof. Gave us a generous discount for doing both services!! Was totally conscious of protecting our plants gardens! Roof looks brand new, as he said it would!
The overall service I experienced by Poseidon Power Wash was excellent! Quick responsive service, reasonable rate, and above all...my 150+ year-old house never looked better since I've been living in it.
Our Latest Projects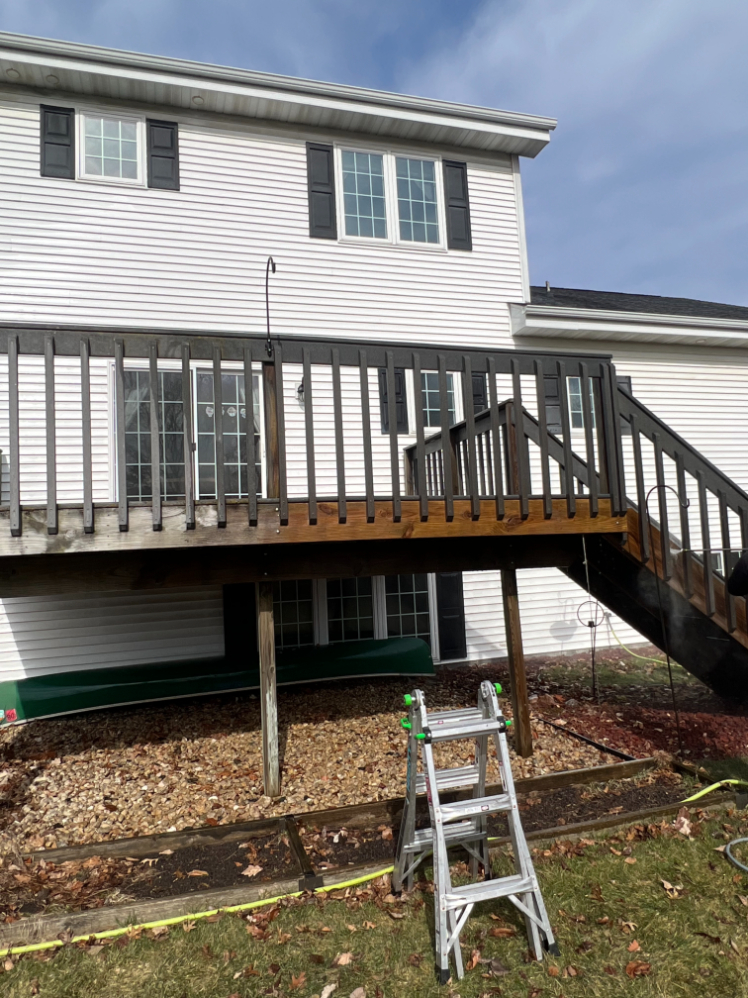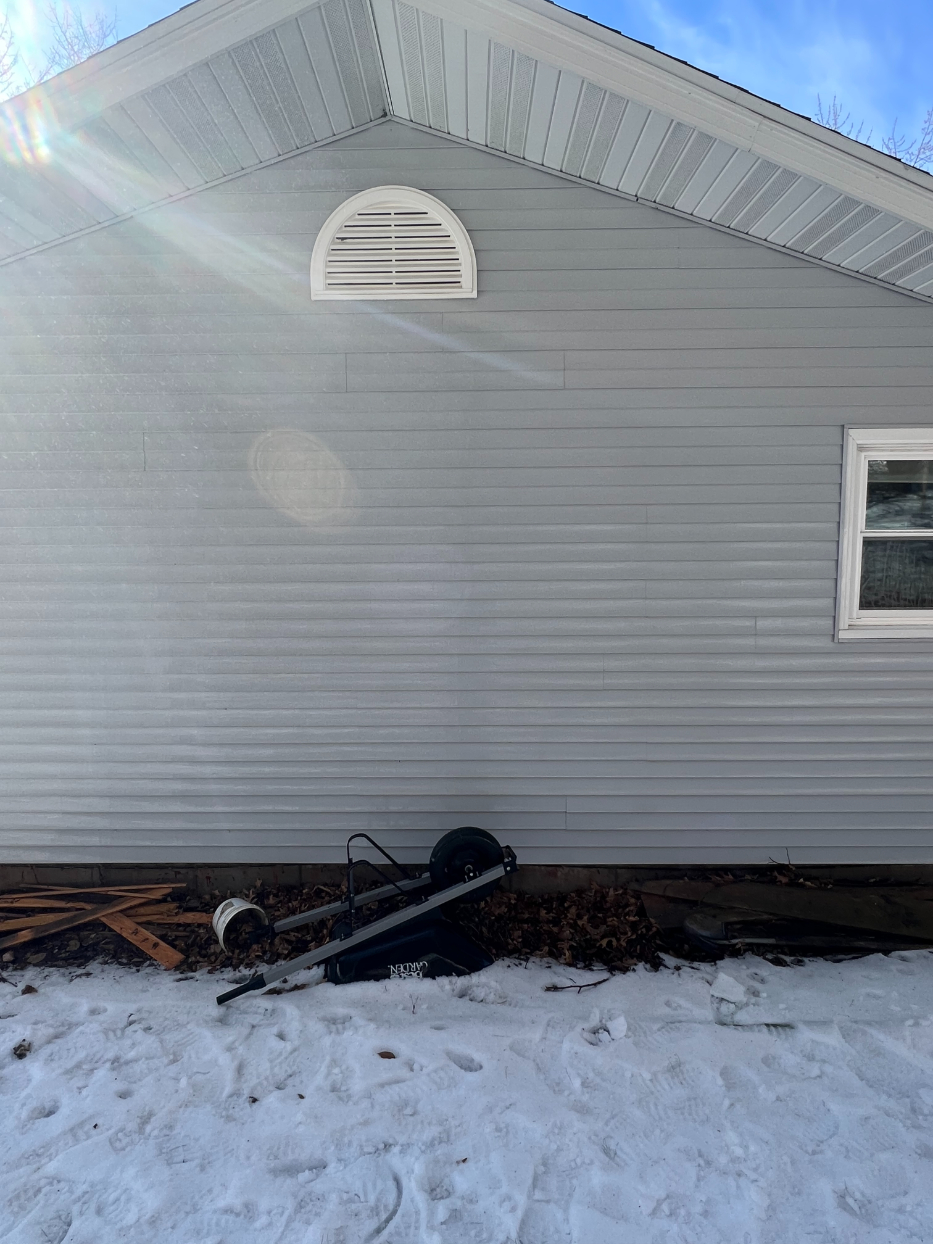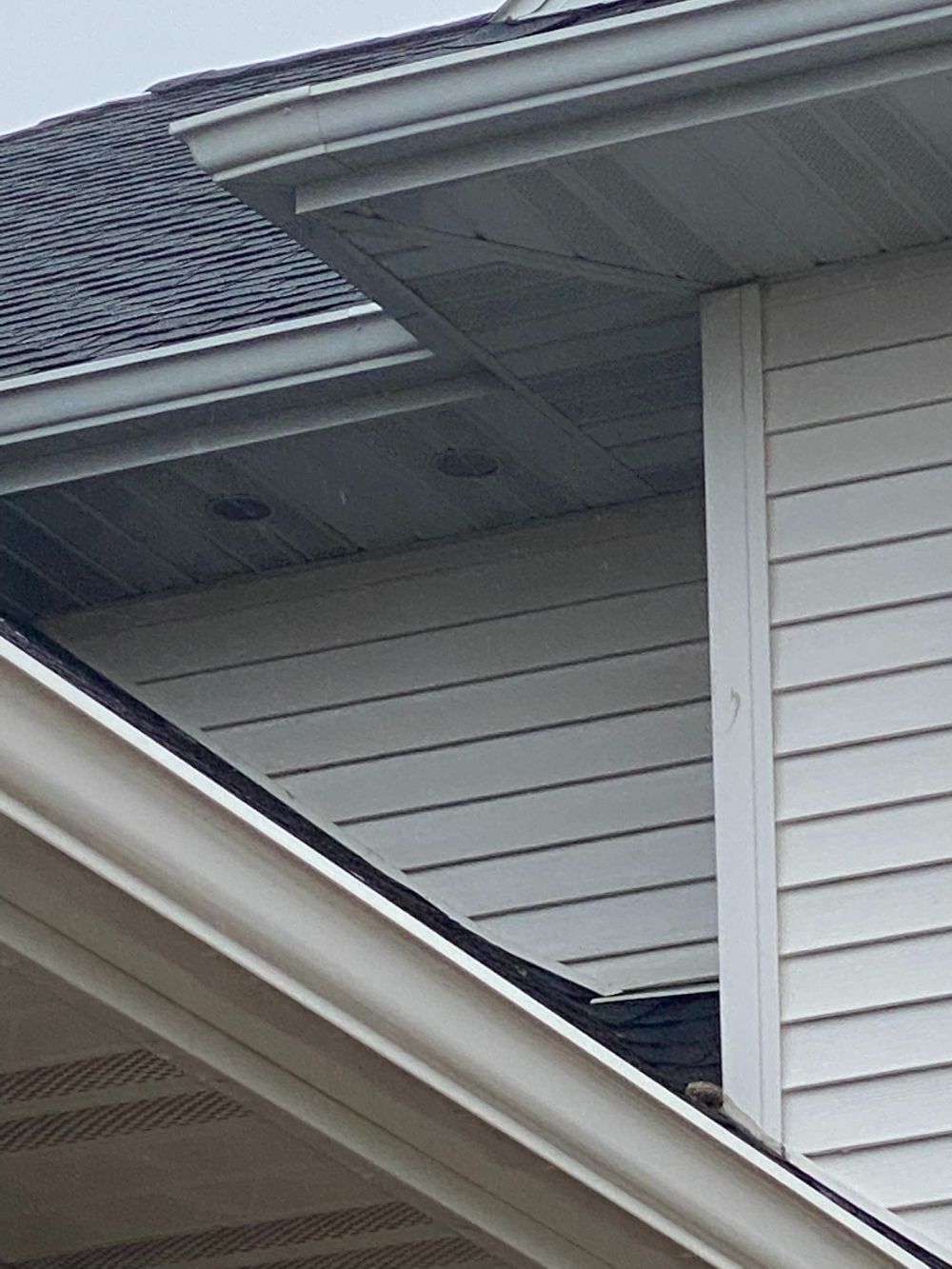 Power Washing in Lodi, WI
We were able to help this client by cleaning exciting and making there home look like brand new. Mold, mildew removal from siding. Exterior cleaning Pressure Washing Budget: $500 […]
Articles & Tips
Why Hire A Professional Fleet Washing Service

Whether you own one truck or a hundred, fleet washing is an important part of your vehicle maintenance service. Fleet washing is a great way to keep your fleet in the best shape possible, especially when your trucks are on the road a lot. Commercial fleet washing, […]

4 Tips To Get Your Home Ready For Spring

You don't need to wait until spring is here to get your home in shape for the coming warmer months. The power washing experts at Poseidon Power Wash give 4 great tips on how to get your home ready for spring before the warmer months get […]