Canopy Cleaning To Keep Your Middleton Business Exterior Looking Sharp
Are you looking for professional canopy cleaning in Middleton? The power washing experts at Poseidon Power Wash provide full awning cleaning services so you can be sure your storefront is looking great.
Keeping your canopy in tiptop condition is your number one concern. By hiring a professional Middleton power washing company, you can feel confident that your canopy cleaning project is in the best hands. Our experts have worked in the area long enough to ensure we know how to get the dirt and grime off your canopy without damaging its surface.
The biggest reason you should hire a professional for your canopy cleaning project is that some canopies, like those at gas stations, have electrical components. Professional cleaning companies know to be careful around these areas to ensure your canopies are cleaned without damages. Amateur cleaning options are dangerous and can lead to more harm than good. By hiring a professional, you can be confident you're getting a great clean that adheres to the safest regulations.
Our canopy cleaning option isn't the only power washing option your commercial property might benefit from. If you're looking to keep your entire commercial property clean, consider adding on a building washing or parking lot cleaning to ensure your property is maintained.
To learn more about the Middleton canopy cleaning experts at Poseidon Power Wash, call us today at 608-220-8763 or complete our online request form.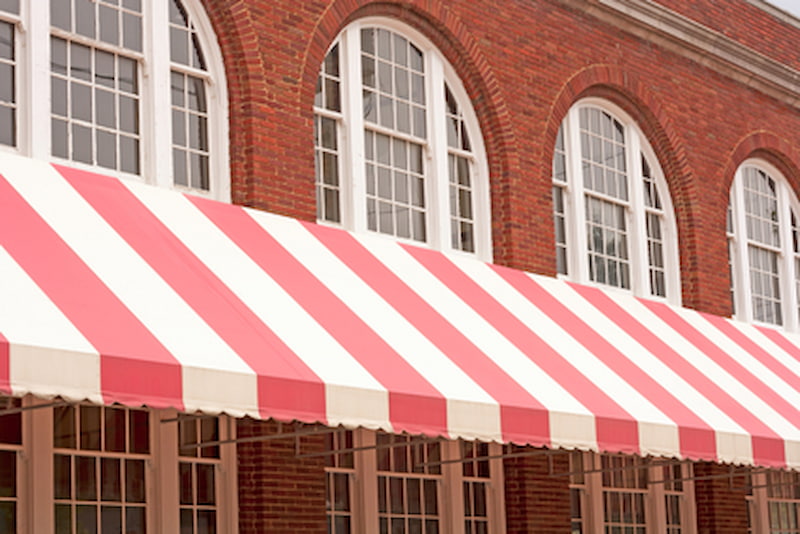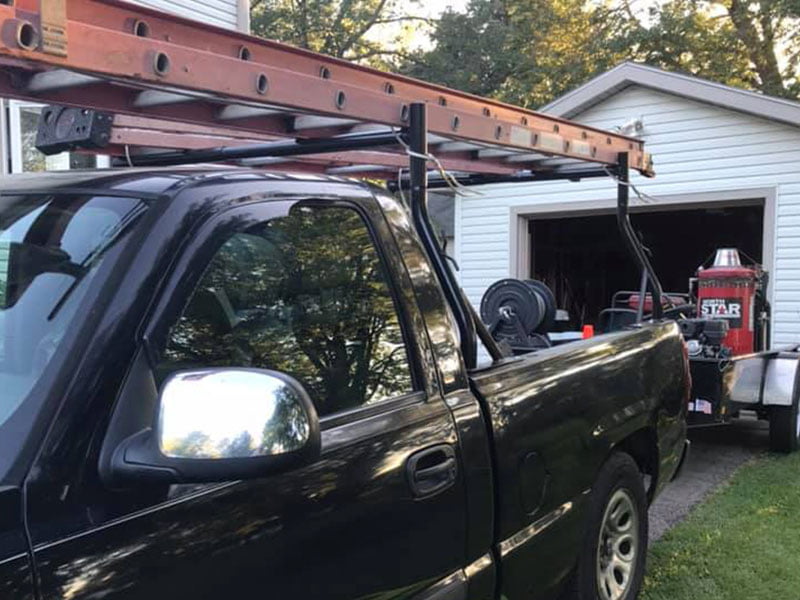 Awning Washing
One of the best ways to keep your awning looking great all year round is to invest in a professional awning washing with a premier power washing company. Our power washing experts are here to help clean and maintain your commercial awnings.
While day-to-day maintenance is a great way to keep your awning healthy, it's not enough to extend the lifespan of your awning. The awning washing experts at Poseidon Power Wash utilize specialized cleaners that break down mold, mildew, and bacteria that can find a home on your awning. While mildew won't grow on the slicked surface of your awning, any dirt that builds up promotes the growth of thousands of mold and mildew spores.
Our experts will use biodegradable, eco-friendly cleaners to break down the mold and mildew spores making a home on your awning. Once these cleaners have the chance to work, a gentle water-bleach mixture will clean away any remaining contaminants while also sanitizing your surfaces. We'll end the cleaning with a careful water rinse to get any remaining cleaners and bleach off your awning. While bleach won't harm your fabrics, leaving it to sit might cause rings to appear. That's why we're always careful to clean away our cleaners after our work is done.
If you're looking for a great clean for your awning cleaning project, make sure you call the power washing experts at Poseidon Power Wash today and make an appointment.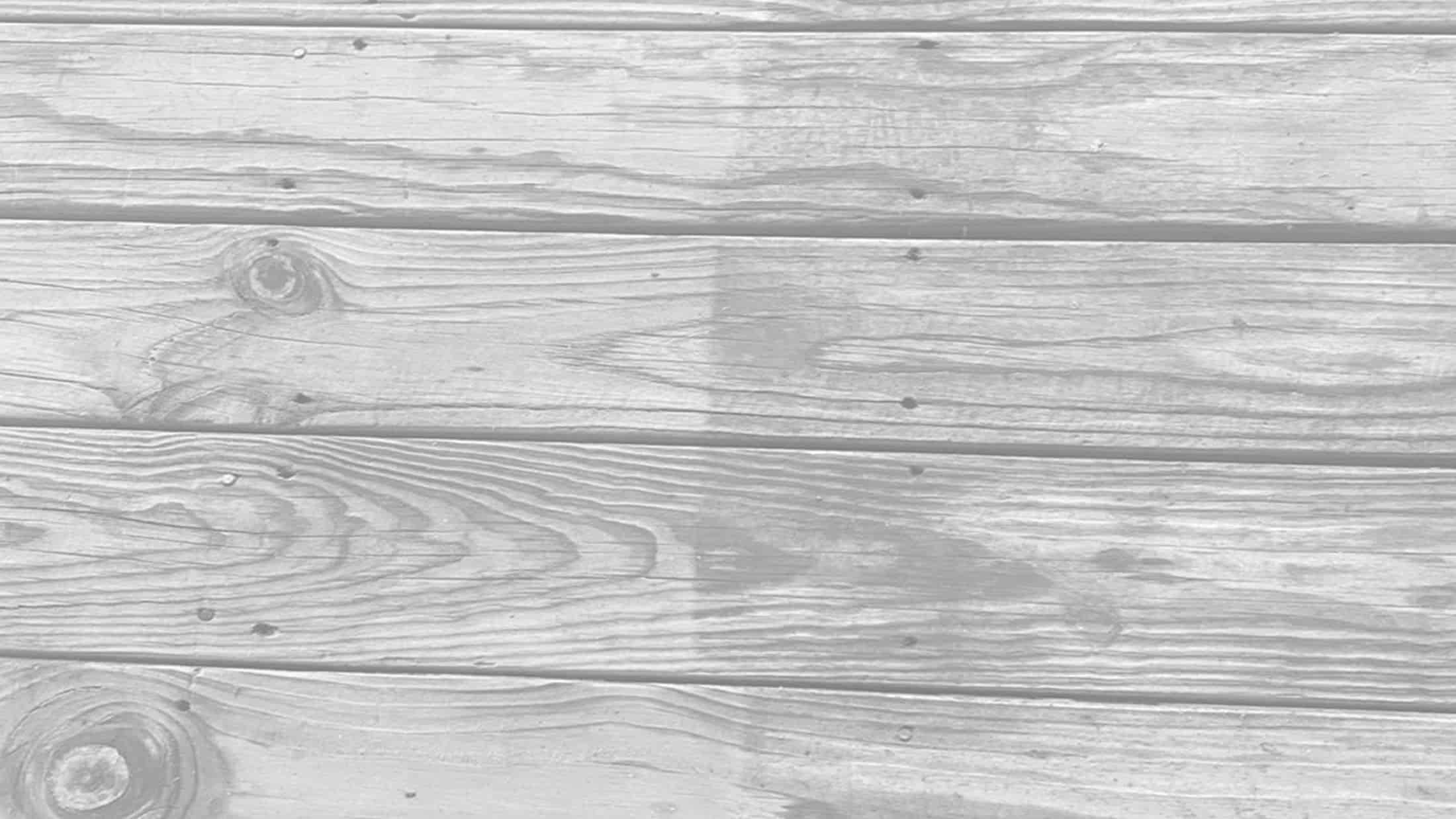 Why Choose Poseidon Power Wash
Steve did an excellent job on our house!!! Can't recommend enough!!!
Steve delivered as promised! Hired him to power wash our siding as well as our roof. Gave us a generous discount for doing both services!! Was totally conscious of protecting our plants gardens! Roof looks brand new, as he said it would!
The overall service I experienced by Poseidon Power Wash was excellent! Quick responsive service, reasonable rate, and above all...my 150+ year-old house never looked better since I've been living in it.
Our Latest Projects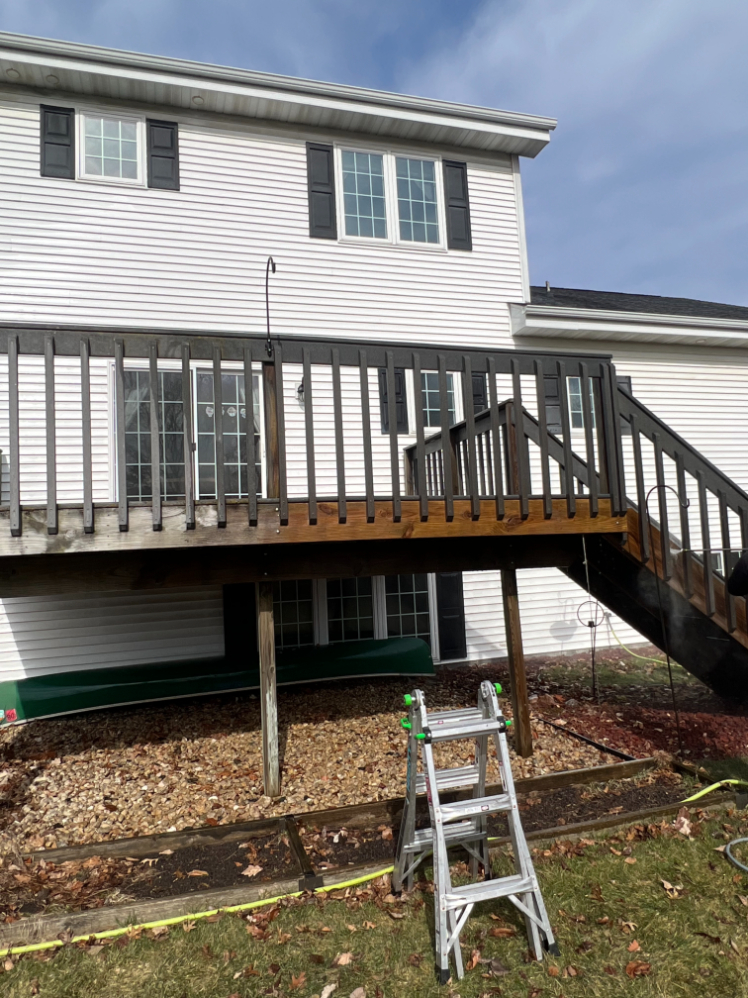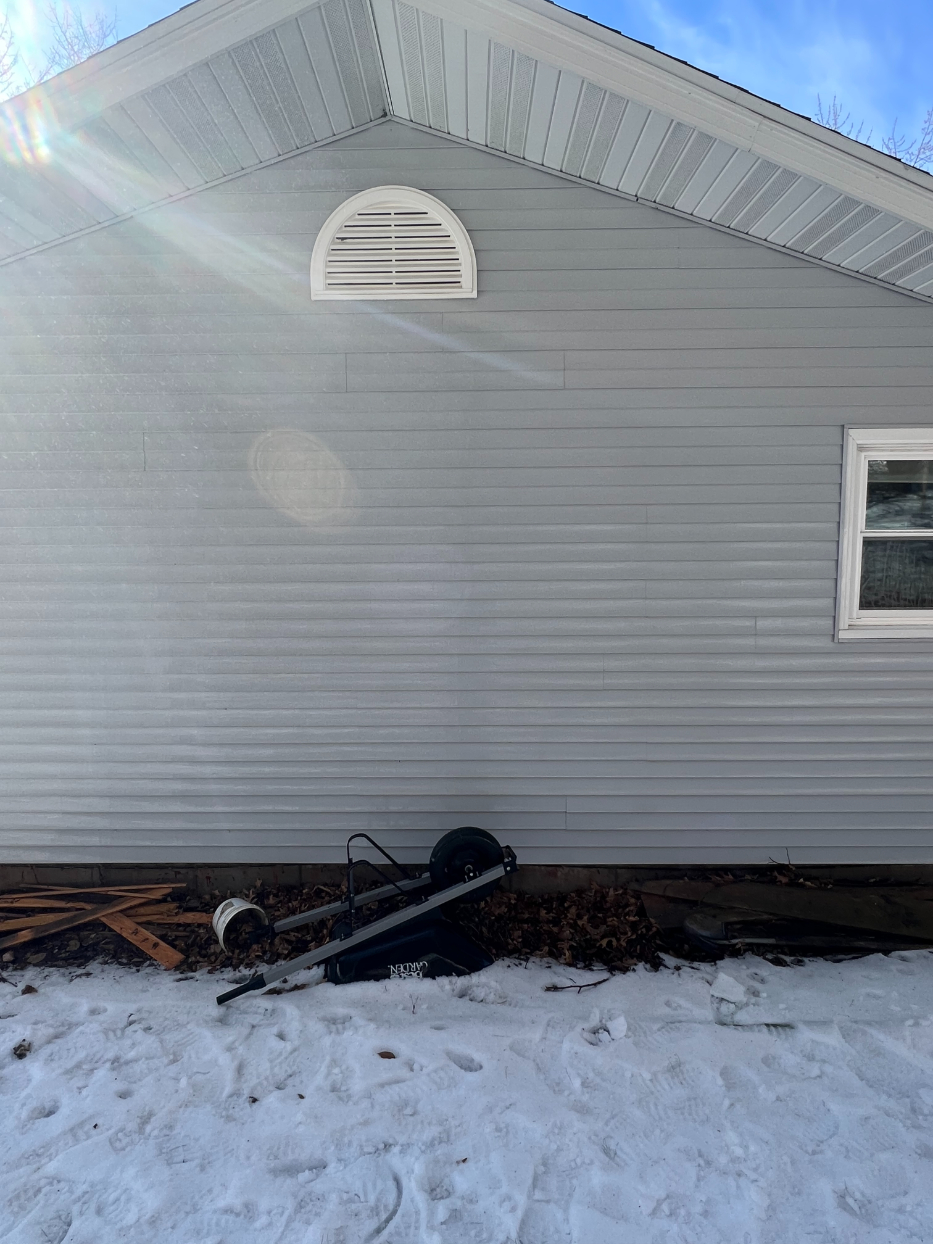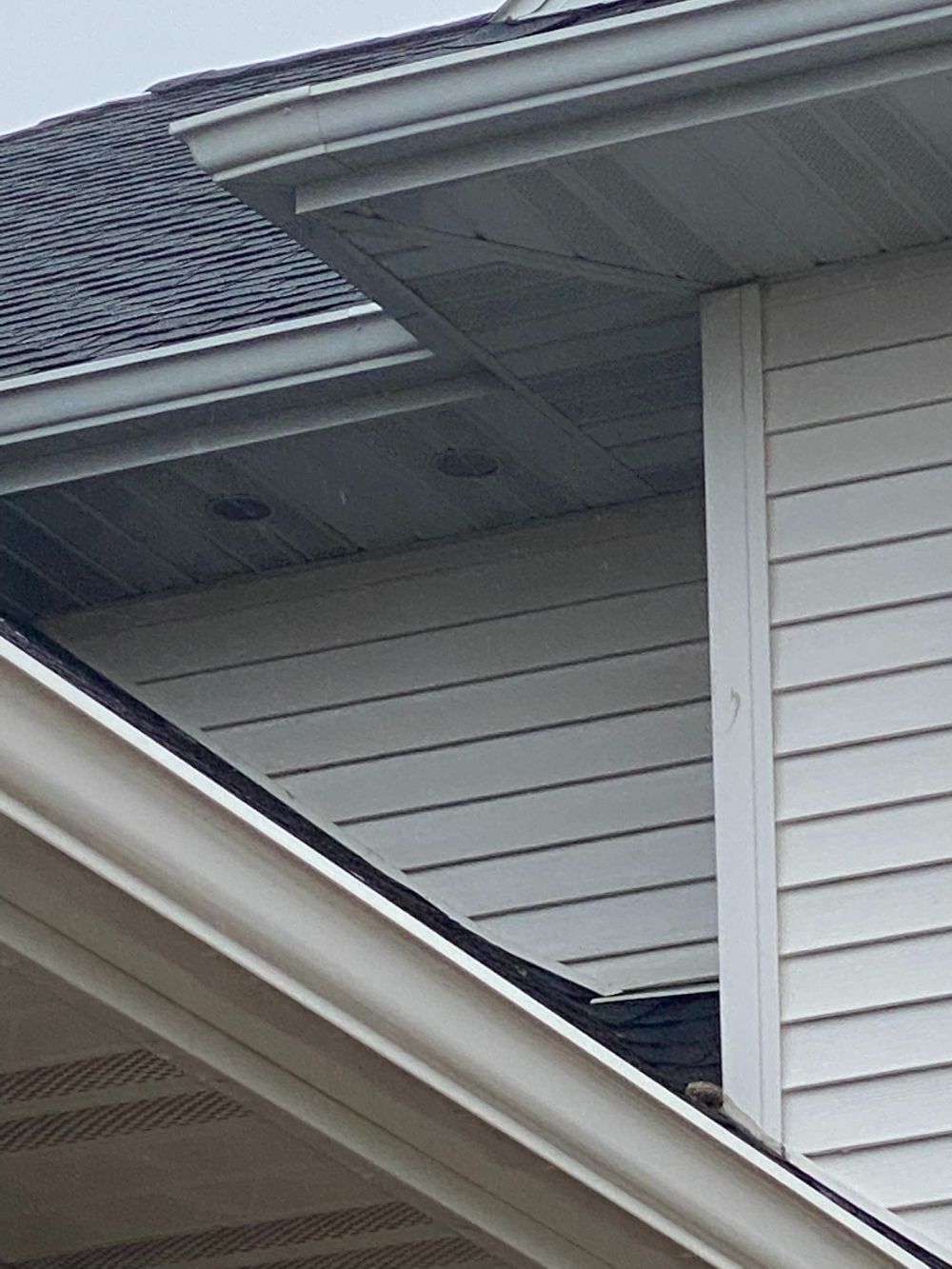 Power Washing in Lodi, WI
We were able to help this client by cleaning exciting and making there home look like brand new. Mold, mildew removal from siding. Exterior cleaning Pressure Washing Budget: $500 […]
Articles & Tips
Why Hire A Professional Fleet Washing Service

Whether you own one truck or a hundred, fleet washing is an important part of your vehicle maintenance service. Fleet washing is a great way to keep your fleet in the best shape possible, especially when your trucks are on the road a lot. Commercial fleet washing, […]

4 Tips To Get Your Home Ready For Spring

You don't need to wait until spring is here to get your home in shape for the coming warmer months. The power washing experts at Poseidon Power Wash give 4 great tips on how to get your home ready for spring before the warmer months get […]