Your Local Power Washing Company In Sun Prairie, WI
Are you looking for professional power washing in Sun Prairie? The experts at Poseidon Power Wash offer professional residential and commercial power washing for all your outdoor cleaning needs in Sun Prairie and the surrounding areas.
We want you to feel confident that you are getting the best service around. That's why we provide full individual assessments for each cleaning project we work on in Sun Prairie. We'll provide unique cleaning options for each project to keep your property in the best shape possible without risking additional damages in the cleaning process. Our residential power washing experts provide:
Deck Washing
Window Cleaning
Driveway Washing
And More!
We recognize that your home is your biggest investment. That's why we also offer professional soft washing for your house washing and roof cleaning projects. Our soft washing service uses biodegradable, eco-friendly cleaners that break down mold, mildew, and bacteria on your more fragile surfaces. This option is great for siding, shingling, and softwood surfaces.
For our commercial power washing options, we provide everything from fleet washing to gum removal to building washing to ensure you're getting the best options for your property. To set up an appointment with the Sun Prairie power washing experts, call Poseidon Power Wash today at 608-220-8763 or complete our online request form.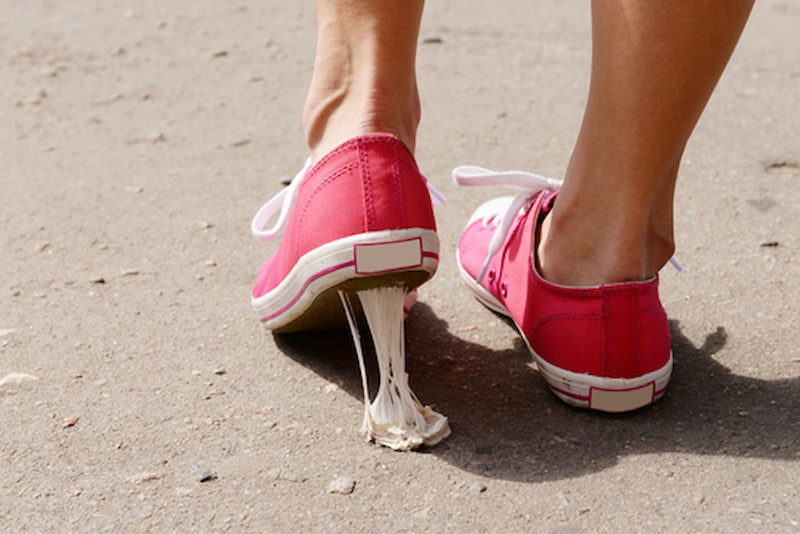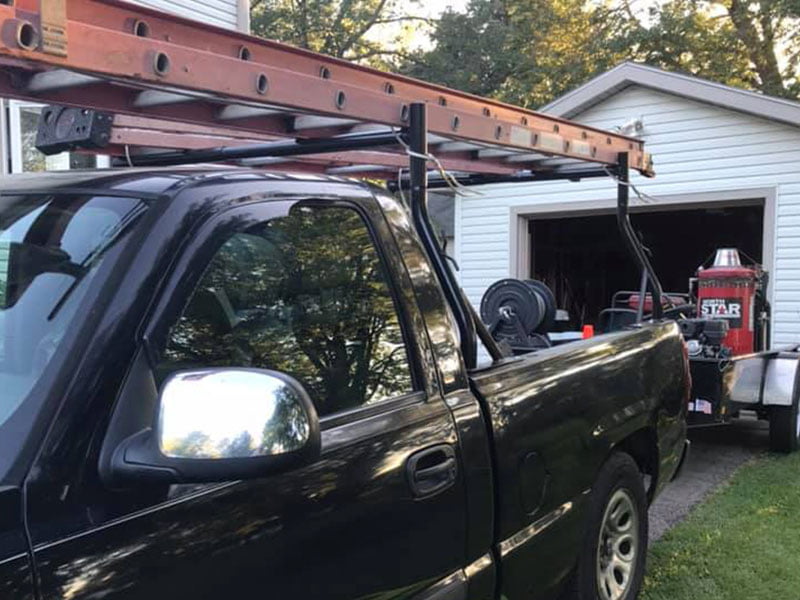 Professional Gum Removal For Your Sun Prairie Commercial Properties
Chewing gum is a dark smudge on your commercial property. While it may seem like a waste of time to clean chewing gum off your concrete outdoor surfaces, research shows that a cleaner sidewalk can increase the flow of customer traffic into your business.
Our power washing experts use hot water power washing to spray off old gum stains on your outdoor surfaces. We use hot water along with special biodegradable, eco-friendly cleaners to ensure that no gum is left in your concrete after the cleaning is complete. Each individual gum stain requires special attention to ensure that the stain is cleaned away effectively. Our technicians will ensure your concrete is getting individual attention until every last stain is cleaned away.
It's important to clean away chewing gum because gum is made up of sweeteners, softeners, and flavorings along with beeswax or paraffin wax. None of these chemicals are meant to be digested by living organisms, which is why it's such a dangerous substance. If left in nature, gum can kill natural wildlife.
More importantly, disposing of old chewing gum requires specialized knowledge. Chewing gum is non-biodegradable, which means when it reaches a landfill, sewage, or the ocean, it stays there without breaking down over time. By hiring a professional to dispose of the chewing gum left on your outdoor surfaces, you're not just cleaning your surfaces, you're also protecting the environment.
To learn more about how chewing gum can damage your business, call the power washing experts at Poseidon Power Wash today and speak to our experts.
Articles & Tips
Why Hire A Professional Fleet Washing Service

Whether you own one truck or a hundred, fleet washing is an important part of your vehicle maintenance service. Fleet washing is a great way to keep your fleet in the best shape possible, especially when your trucks are on the road a lot. Commercial fleet washing, […]

4 Tips To Get Your Home Ready For Spring

You don't need to wait until spring is here to get your home in shape for the coming warmer months. The power washing experts at Poseidon Power Wash give 4 great tips on how to get your home ready for spring before the warmer months get […]