Poseidon Power Wash: Verona's Premier In Power Washing Services
Are you looking for professional power washing in Verona? The experts at Poseidon Power Wash provide both residential and commercial power washing throughout Verona and the surrounding area to ensure you're getting the cleaning options you need for all your properties. No matter what cleaning project you're looking to complete for your residential properties, we want to help. That's why we offer:
House Washing
Patio Washing
Window Cleaning
And More!
The best way to keep your outdoor surfaces clean is to work with a local power washing contractor. We provide both power washing and soft washing for all your outdoor cleaning projects. Our soft washing service uses biodegradable cleaners that break down mold, mildew, and bacteria on your more fragile surfaces. Each project we work on is individually assessed to make sure you're getting the best cleaning option no matter what service you're looking for, including our commercial power washing options.
Our commercial power washing experts can help with everything from building washing to fleet washing to ensure you're getting the clean you need, no matter your business. You always want to put your best foot forward when it comes to your commercial properties. That's why you should invest in the Verona power washing professionals for your next cleaning project.
To learn more about our residential and commercial power washing options in Verona, call the experts at Poseidon Power Wash today at 608-220-8763 or complete our online request form.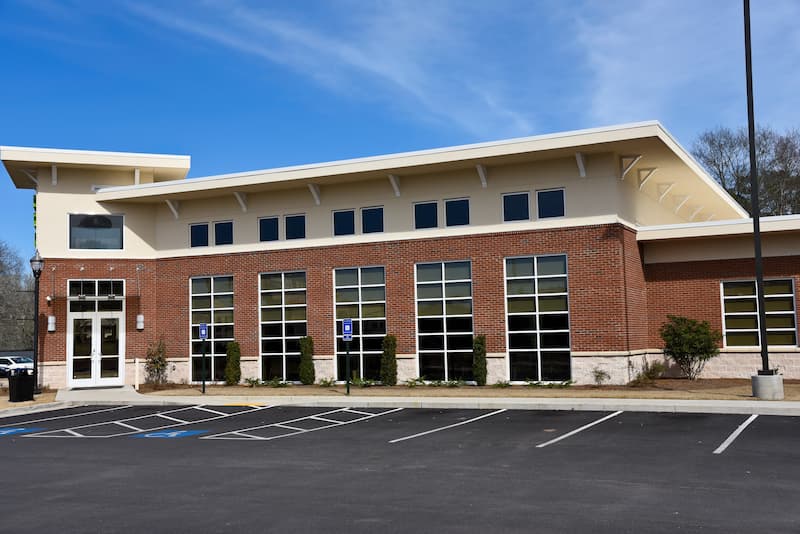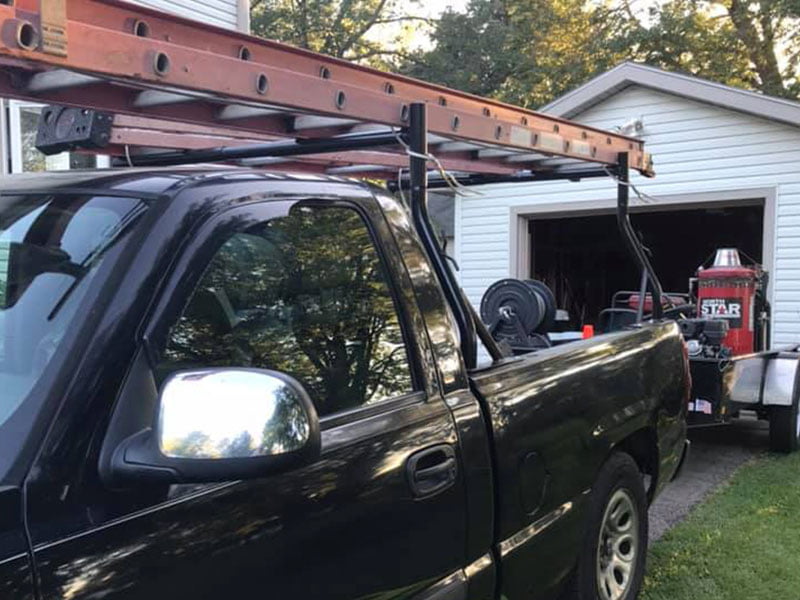 Why Invest In Professional Building Washing For Your Verona Commercial Properties?
Building washing is a great way to keep all your commercial buildings clean and clear throughout the year. The power washing experts at Poseidon Power Wash individually assess your building to ensure we're using the right cleaners and pressure to clean your building. That means you're getting a unique clean every time.
By investing in a building washing, you're cleaning away visible and invisible contaminants that make a home on the surface of your building. All the visible dirt and grime will be cleaned away with our premier power washing service while the invisible contaminants are also clean. Whether you can see them or not, mold and mildew spores land on your building's surface throughout the year. The good news is that professional power washing gets into even the smallest nooks and crannies on your building and cleans away these contaminants.
Over time, regular building washing can:
Cut down on building repair costs from corrosion, rot, or decay
Remove overgrowth and damage caused by mold, fungus, and other debris
Reduce the number of potentially toxic safety threats that enter your building's exterior surfaces
To learn more about how a professional building washing can benefit your commercial properties in Verona, call the experts at Poseidon Power Wash today.
Articles & Tips
Why Hire A Professional Fleet Washing Service

Whether you own one truck or a hundred, fleet washing is an important part of your vehicle maintenance service. Fleet washing is a great way to keep your fleet in the best shape possible, especially when your trucks are on the road a lot. Commercial fleet washing, […]

4 Tips To Get Your Home Ready For Spring

You don't need to wait until spring is here to get your home in shape for the coming warmer months. The power washing experts at Poseidon Power Wash give 4 great tips on how to get your home ready for spring before the warmer months get […]